Sunscape Resorts & Spas
Vacations at Sunscape Resorts & Spas are unforgettable adventures offering lively, exhilarating, and affordable Unlimited-Fun® vacations in exceptional locations. All your fun is included at Sunscape, including day and evening activities, domestic and international brand beverages, and limitless food and beverages - a new and better way to have it all! Swim all day, dance all night, relax in the spa and dine anytime with no restaurant reservations or wristbands needed.
---
Featured Resorts–Punta Cana
Sunscape Resorts & Spas are proud to present two of the newest resorts in Punta Cana, Sunscape Bávaro Beach Punta Cana and Sunscape Dominican Beach Punta Cana. Located directly on El Cortecito beach in the heart of the popular Bávaro resort area, both of these family-friendly resorts offer Unlimited-Fun® where everything is included. Enjoy non-stop transfers (an Apple Vacations Exclusive), limitless dining without reservations, endless entertainment for guests of all ages, and spacious accommodations. In addition to spectacular facilities and service, when you stay at one resort you can enjoy full access to the other property next door.
Four pools and a children's splash park
The Explorer's Club for kids
Sunscape Spa by Pevonia® (fee)
Access to over 20 restaurants and bars
Spacious accommodations with family-friendly amenities
Sunscape Bavaro Beach Punta Cana
Sunscape Dominican Beach Punta Cana
Sunscape Dominican Beach Punta Cana
3 nights
Unlimited-Fun®
Including Airfare
$639*
View Deals »
Based on double occupancy, includes gov't taxes & fees. Price is per person from Chicago O'Hare on Exclusive Vacation Flights via Frontier Airlines. Travel Nov 5, 12, 13, 27, 28, 2017. Price will vary for other departure cities.
Sunscape Sabor Cozumel Resort & Spa
Cozumel Deals »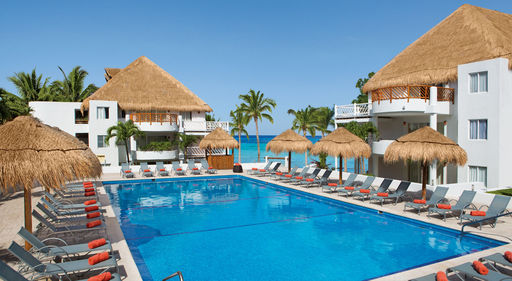 Unlimited-Fun®
Sunscape Curaçao Resort, Spa & Casino
Curaçao Deals »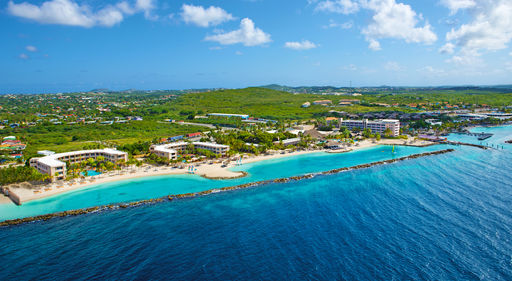 Sunscape Curaçao Resort, Spa & Casino
Unlimited-Fun®
Sunscape Dorado Pacifico Ixtapa
Ixtapa Deals »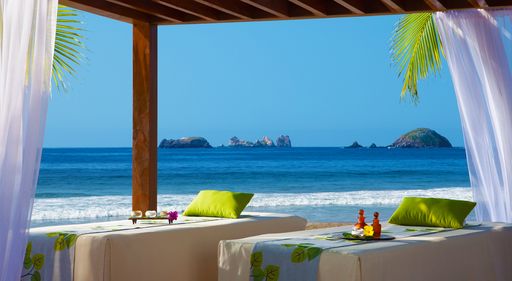 Sunscape Dorado Pacifico Ixtapa
Unlimited-Fun®
Sunscape Cove Montego Bay
Jamaica Deals »
Unlimited-Fun®
Sunscape Splash Montego Bay
Jamaica Deals »
Unlimited-Fun®
Sunscape Puerto Plata
Puerto Plata Deals »
Sunscape Puerto Plata Dominican Republic
Unlimited-Fun®
Sunscape Bavaro Beach Punta Cana
Punta Cana Deals »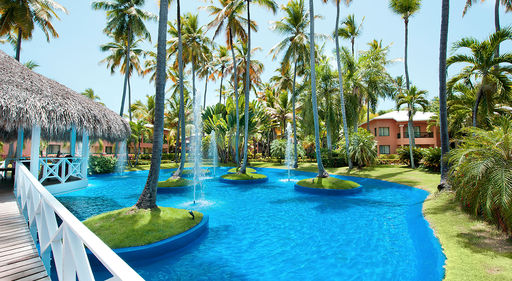 Sunscape Bavaro Beach Punta Cana
Unlimited-Fun®
Sunscape Dominican Beach Punta Cana
Punta Cana Deals »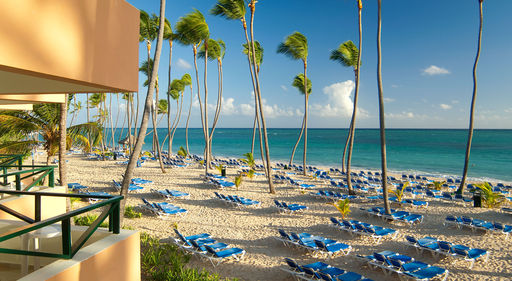 Sunscape Dominican Beach Punta Cana
Unlimited-Fun®
Sunscape Puerto Vallarta Resort & Spa
Vallarta Deals »
Sunscape Puerto Vallarta Resort & Spa
Unlimited-Fun®